When you have decided to make your website live on the internet, the first thing to get into after developing the website is domain search and its registration, and then domain hosting.
Domain registration is a hassle free process but not when you go to the WRONG PLACE. For Domain Name Registration, you have to search a Domain Registration company, find the availability of your desired domain name, and register the domain by purchasing it. And if the same company provides web hosting services, your journey would become even simpler
Your Domain Name is Your Identity on the Internet
Are you searching for a domain registration web design company in Chennai?
IBSS as a Domain Registration Company in Chennai:
We, at IBSS not only develop your websites, but also Register Domain Names, provide business email IDs along with the domain name registration, and render powerful Website Hosting Services.
Not just our custom and professional website designs, but also our support in the form of extra services like website domain registration and website hosting have WON THE HEARTS of our clients.
We aimed to bring all the things to you at one stop. You can buy domains from us at the lowest prices. We also use WHOIS to establish your identity on the internet, for security of your domain name, and to make your experience smooth.
Domain Registry with us is just a click away from you. You only want to contact us and you will know all the details readily. We have made ourselves ALWAYS AVAILABLE for you.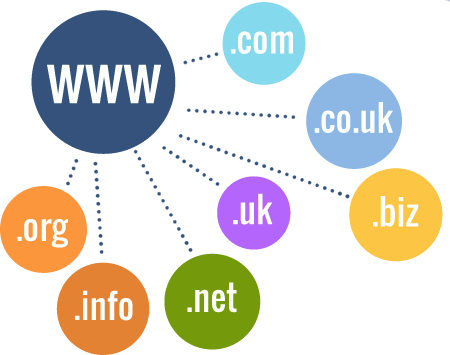 And, If you are Looking for a Web Hosting Company in Chennai….
We are proud to be a web hosting provider in Chennai that has 99.9% server uptime. You will find our website hosting services most RELIABLE. You can even avail website and Ecommerce Hosting Services at the reasonable rates from us.
What's So Special About Our Domain Registration and Web Hosting Services?
We make the process of setting up your website effortless by bringing all the web services at one stop. Be it Web designing and development, domain registration, hosting, SEO, or digital marketing – We offer all these for you in the best way.
Choosing a wrong domain can LAND YOU IN TROUBLE. It might slow down your business and sales. We are a domain registrar that will assist you in choosing a catchy domain name for your website by providing competitive suggestions.
Our servers are always healthy and help us secure your information and maintain its privacy
Our team provides professional support to you throughout your journey with us
We understand the needs of startups and small businesses, so we dispense our services at the most affordable and attractive prices.
We are very near. You can easily reach out to us. We are an easy-to-find domain registration and website design and hosting company in Chennai.
Nevertheless, We are easy to communicate. You don't have to feel shy contacting us. We are available for you 24/7.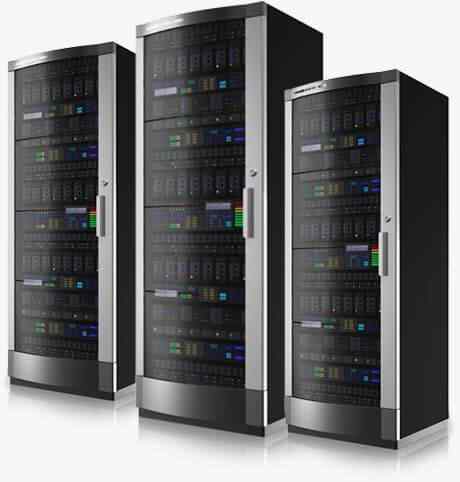 Why Register a Domain Name?
Domain names build credibility on the Web
If you are trying to do business online, a unique domain name is essential. It's the difference between setting up a stall in the corner of a warehouse you share with dozens of other stores and owning your own store. If your site is just a personal homepage set up for fun or as a hobby, you may not want or need a domain name. However, you'll find it much easier to get your site noticed if you register one. In the physical world, you often hear that the most important aspect of any business is "location, location, location". Like the physical, brick and mortar world, on the Web there is no such thing as a "prime location" in which to set up a store or business. No matter how small you are, a good domain name can put your business on an equal footing with Microsoft or AOL. That's the wonder of the Web: as far as public perception is concerned, it doesn't matter if your site is run by a large team out of elegant offices or by one person in a spare room. Domain names are being registered at the rate of several thousand new registrations a day. However, it is still possible to find a great name as long as you apply a little lateral thinking. In the section on buying a domain name in this guide, you'll find plenty of tools and tips to help you come up with a domain name you can be happy with. The longer you wait to register a name for yourself though, the more limited your choice becomes.
Domain names are portable.
As already illustrated, a domain name is just like a sign pointing to your site. You can move the underlying site (change web hosting services) and with very minor technical adjustments (such as changing your name servers) the domain name will point to your "new" site. This way, you are free to change domain hosting services to find a better deal or if the service you are currently receiving is inadequate. The important thing is that none of your visitors' bookmarks will need to change, nor will the move break any links to your site! This is impossible without a domain name. If you currently use an eBay store, MySpace, WordPress, Blogger, BlogSpot, etc. as your home page, consider the advantages of buying a domain name and redirecting visitors to your site. That way, if someone went to https://www.impressbss.com/domain-hosting-registration-chennai , they would arrive on your current site, but with a memorable URL. This makes it easier to advertise your site and for visitors to share with friends.
Domain names improve your promotion chances and therefore your site's "visibility" on the Web
As we discussed earlier, domain names that include common keywords can improve your site's ranking in search results returned by major search engines. However, this is only the beginning of the benefits as far as web promotion is concerned. Many large web directories, which list or review websites, will not accept or list any website that does not have its own domain name. In addition to improving your search rankings, a domain name will improve your visibility and branding when advertising or promoting your website. If a potential visitor sees a memorable domain name, particularly offline, they'll be more likely to visit than if they saw a long, non-memorable URL.
Domain names produce a feeling of professionalism
This topic goes hand-in-hand with the credibility produced by a domain name. Right or wrong, there is a perception that websites hosted under their own domain names are more professional than other sites.
online marketing, facebook ads vs google ads, Improve A Website , logo design company , digital marketing. , Professional Web Design , graphic designer, google my business, Quality Website